First, I (Erica) have a confession: I don't sew. I absolutely love sewing patterns and fashion, but the sewing gene seems to have skipped me. Both my grandma and my mom (Nancy) were into sewing. My grandma made costumes and beautiful dresses for square dancing, as well as regular clothing. My mom made many of my clothes when I was very young. Me? Well, my 2nd grade teacher told me my cutting was like a rat's nest - to this day, straight lines and I are not friends.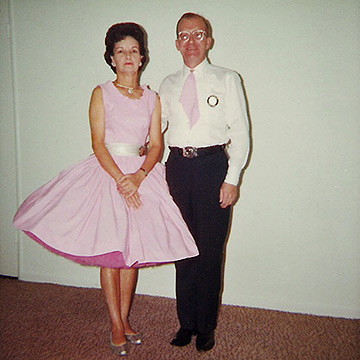 So, or sew, slowly moving on to the patterns! Sadly, my grandma passed away in 2009. She was an extremely organized, neat person. However, she and my grandpa had kept just about everything they'd ever purchased. This meant deciding what to do with a lot of "stuff". We had our Etsy shop for art and photography already, and made the decision to start another shop just for vintage items.

Among my grandma's possessions was a small container of vintage sewing patterns - less than 30, I think. Those were the first patterns we listed online. However, it wasn't until late 2012 that we started selling sewing patterns exclusively. We would see shops filled with patterns, but had no idea how they got them all. Ha, little did we know we would soon become addicted!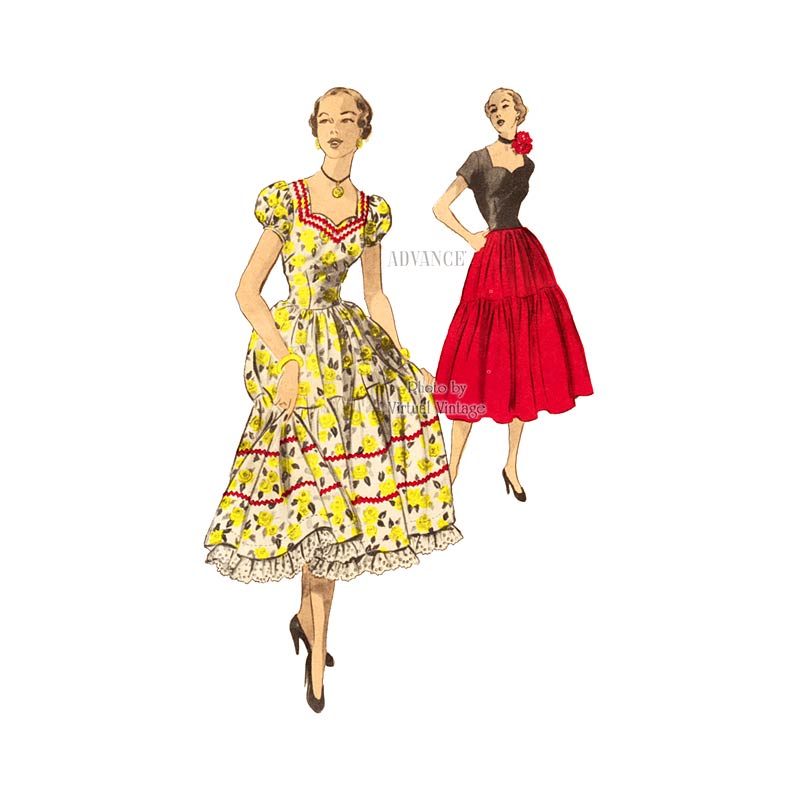 We found our first source, which led to lots of research. Then we started finding more... and more... and more! The addiction took hold, and the magic of sewing patterns was irresistible.

The history, the fact that something so very fragile can survive for decades to be made again - absolutely amazing! Add all the stunning fashions across the decades, and it's impossible not to become a pattern-holic. I mean, you can find a pattern from any era and make your very own garment today. If you have a designer that you love, like Pauline Trigère, you can make your own gown from one of the incredible sewing patterns she helped create.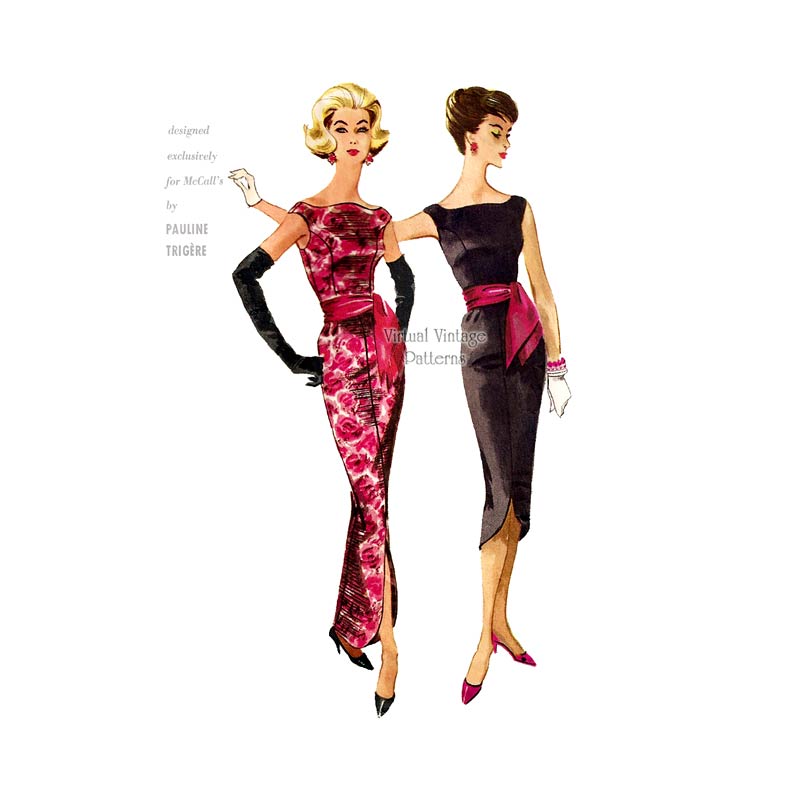 From everyday clothing to the extraordinary, we work to have patterns for everyone at every level of sewing. We love finding special and extremely rare patterns, but we also take pride in providing a diverse selection. We will be adding new patterns all of the time. As some of you may already know, once you become a pattern-holic, you tend to find yourself overwhelmed with all of your pattern finds:-)

Also, if you're ever looking for a particular pattern, please don't hesitate to contact us: info@virtualvintagepatterns.com If we can't find it, we know other sellers that we can check with.